Team > Prof. Dr. Thomas Koellner
Overview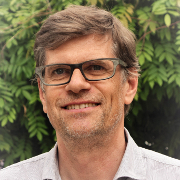 Prof. Dr. Thomas Koellner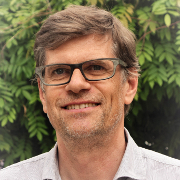 Faculty of Biology, Chemistry and Earth Sciences
Department of Earth Science
---
2010 February: Venia legendi in Human-Environment Systems at Department of Environmental Sciences, ETH Zurich
Since 2009: Professorship of Ecological Services (W2), University Bayreuth
2009-2015: Associated Scientist at the Chair on Natural and Social Science Interface (NSSI), ETH Zurich
2001-2009: Postdoc and later senior scientist and lecturer at the Department for Environmental Sciences, ETH Zürich; Leader of the working group "Ecosystem Services" within the Chair on Natural and Social Science Interface (NSSI), ETH Zürich
1996-2001: Ph.D. in Economics (Dr. oec. HSG) with a thesis on land use and biodiversity in product life cycle assessment at the Institute for Economy and the Environment, University St. Gallen
1996-1997: Doctoral study programme in Environmental Management and Economics, Institute for Economy and the Environment, University St. Gallen (IWO-HSG)
1996: Diploma in Biology with thesis in freshwater ecology (The Significance of the Spatial Continuum of Running Waters for Rheotactic Macroinvertebrates - Ecological Analysis on Brooks in the Harz Mountains), Zoological Institute, University Göttingen
1989-1996: Biology, main subjects Zoology, Microbiology, and Economics, University Göttingen (Germany)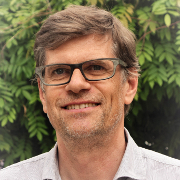 Faculty of Biology, Chemistry and Earth Sciences
Department of Earth Science
---
Research activities
The three research lines of the Professorship of Ecological Services (PES) are a) empirical analysis of actors supplying and demanding ecosystem services, b) mapping and modelling of land use, biodiversity and ecosystem services on a regional scale and c) assessing virtual land flows and ecosystem impacts on a global scale.
Citations
Thesis
Koellner T (2010): Ecosystem Services in Human-Environment Systems. Modeling Land use, Biodiversity and Ecosystem Services; Market Actors' Decision-Making; and Financial Mechanisms, Habilitation Thesis, ETH Zurich, D-UWIS, Switzerland.
Koellner T (2001): Land Use in Product Life Cycles and its Consequences for Ecosystem Quality. Dissertation Nr. 2519 Universität St. Gallen: 255.
Academic services
Member of the editorial board of the journal Ecosystem Services launching in 2012
Member of the editorial board of Int J LCA

Reviewer for Ecological Economics, International Journal of LCA, Ecological Complexity, Conservation Letter, Ecological Indicators, GAIA, Erdkunde and other journals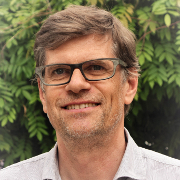 Faculty of Biology, Chemistry and Earth Sciences
Department of Earth Science
---
Publications