Overview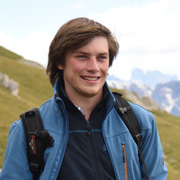 Thomas Schmitt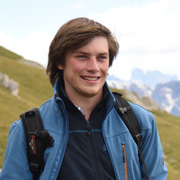 Faculty of Biology, Chemistry and Earth Sciences
Department of Earth Science
---
Since 11/2018: Research Associate at the Professorship of Ecological Services, University of Bayreuth (SusAlps Project)

2017-2018: Student Research Assistant at the Professorship of Ecological Services, University of Bayreuth (SusAlps Project)

2017: Internship at WWF Germany – Department of International Biodiversity Policy

2016-2018: M.Sc Student Global Change Ecology at the University of Bayreuth
2015: Student (Minor in Forest and Nature Conservation) at Wageningen University, NL
2014: Internship at the Chamber of Commerce and Industry (IHK Nürnberg) – Department of Innovation and Environment
2013-2016: B.Sc Student in Sustainability (Liberal Arts and Sciences: Global Challenges) at Leiden University College The Hague, NL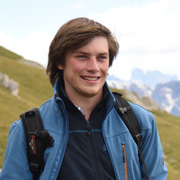 Faculty of Biology, Chemistry and Earth Sciences
Department of Earth Science
---
Current Research:
My current research relates to human decision-making and its influences on ecosystem services in socio-ecological systems. The link between policies and management decisions are thereby of particular interest. My Master thesis shall contribute to an agent-based model with the aim to identify farmers' management decisions in Bavarian (sub-) alpine grasslands.
Publications:
Theses
Schmitt, T., 2017. The water-energy-climate nexus: A review of methodological approaches to assess water implications originating from energy generation. Bachelor Thesis, Leiden University, The Netherlands.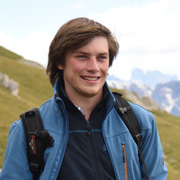 Faculty of Biology, Chemistry and Earth Sciences
Department of Earth Science
---
Publications
2021
Schmitt, Thomas M.; Martín-López, Berta; Kaim, Andrea; Früh-Müller, Andrea; Koellner, Thomas
Ecosystem services from (pre-)Alpine grasslands : Matches and mismatches between citizens' perc ...
in Ecosystem Services volume 49 (2021)
doi:10.1016/j.ecoser.2021.101284 ...

2018
Hoffmann, Samuel; Schmitt, Thomas Michael; Chiarucci, Alessandro; Irl, Severin D. H.; Rocchini, Duccio; Vetaas, Ole R.; Tanase, Mihai A.; Mermoz, Stéphane; Bouvet, Alexandre; Beierkuhnlein, Carl
Remote sensing of β-diversity : Evidence from plant communities in a semi-natural system
in Applied Vegetation Science volume 22 (2018) issue 1. - page 13-26
doi:10.1111/avsc.12403 ...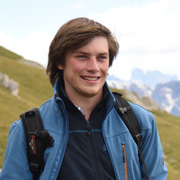 Faculty of Biology, Chemistry and Earth Sciences
Department of Earth Science
---
Thomas Schmitt
Research Associate
University Bayreuth
Zapf Building – House 4, Office 2.16
Nürnbergerstr. 38
95447 Bayreuth
Phone: +49 (0)921 / 55-4635
E-mail: thomas.m.schmitt@uni-bayreuth.de