Overview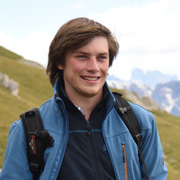 Thomas Schmitt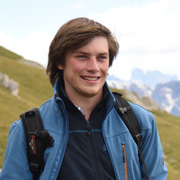 Faculty of Biology, Chemistry and Earth Sciences
Department of Earth Science
---
Since 11/2018: Research Associate at the Professorship of Ecological Services, University of Bayreuth (SusAlps Project)

2017-2018: Student Research Assistant at the Professorship of Ecological Services, University of Bayreuth (SusAlps Project)

2017: Internship at WWF Germany – Department of International Biodiversity Policy

2016-2018: M.Sc Student Global Change Ecology at the University of Bayreuth
2015: Student (Minor in Forest and Nature Conservation) at Wageningen University, NL
2014: Internship at the Chamber of Commerce and Industry (IHK Nürnberg) – Department of Innovation and Environment
2013-2016: B.Sc Student in Sustainability (Liberal Arts and Sciences: Global Challenges) at Leiden University College The Hague, NL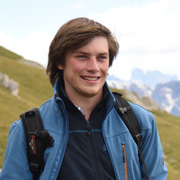 Faculty of Biology, Chemistry and Earth Sciences
Department of Earth Science
---
Current Research:
My current research within the SusAlps project relates to the sustainable management of grasslands in (pre-)Alpine Bavaria, Germany. I am particularly interested in the underlying perceptions and multiple values of ecosystem services and how these differ between actor groups and by means of different valuation techniques.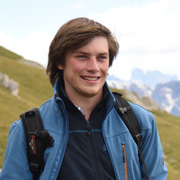 Faculty of Biology, Chemistry and Earth Sciences
Department of Earth Science
---
Publications
2022
Schmitt, Thomas Michael; Riebl, Rebekka; Martín-López, Berta; Hänsel, Vera Maria; Koellner, Thomas
Plural valuation in space : mapping values of grasslands and their ecosystem services
in Ecosystems and People volume 18 (2022) issue 1. - page 258-274
doi:10.1080/26395916.2022.2065361 ...

2021
Schmitt, Thomas Michael; Martín-López, Berta; Kaim, Andrea; Früh-Müller, Andrea; Koellner, Thomas
Ecosystem services from (pre-)Alpine grasslands : Matches and mismatches between citizens' perc ...
in Ecosystem Services volume 49 (2021)
doi:10.1016/j.ecoser.2021.101284 ...

2018
Hoffmann, Samuel; Schmitt, Thomas Michael; Chiarucci, Alessandro; Irl, Severin D. H.; Rocchini, Duccio; Vetaas, Ole R.; Tanase, Mihai A.; Mermoz, Stéphane; Bouvet, Alexandre; Beierkuhnlein, Carl
Remote sensing of β-diversity : Evidence from plant communities in a semi-natural system
in Applied Vegetation Science volume 22 (2018) issue 1. - page 13-26
doi:10.1111/avsc.12403 ...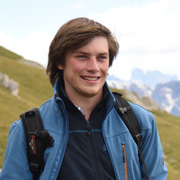 Faculty of Biology, Chemistry and Earth Sciences
Department of Earth Science
---
Thomas Schmitt
Research Associate
University Bayreuth
Zapf Building – House 4, Office 2.16
Nürnbergerstr. 38
95447 Bayreuth
Phone: +49 (0)921 / 55-4635
E-mail: thomas.m.schmitt@uni-bayreuth.de